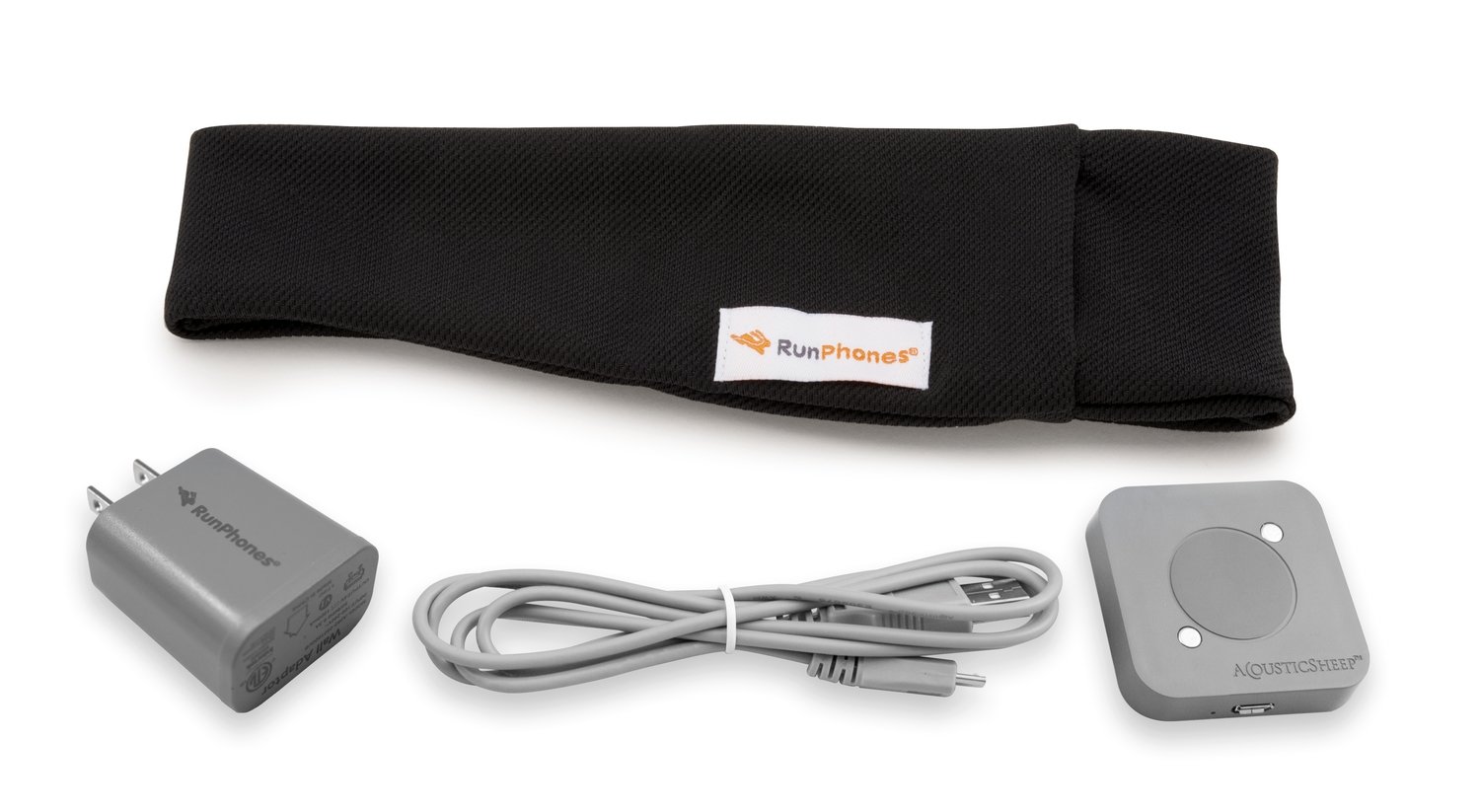 RunPhones Effortless Swift Black Medium
803-RE6BM-US
Product Details
RunPhones Effortless are Bluetooth-enabled headphones inside of a soft headband, complete with induction charging technology for a completely wireless experience. These extremely comfortable headphones are ideal for use in bed, for traveling, relaxing, listening to audio books, and much more!
Simply place the RunPhones Effortless on the charging base, and via magnetic induction, the RunPhones will charge through the fabric. This simplifies your daily and nightly routines so having comfortable music for sleep becomes truly effortless!
Features
Easily pair/sync with smart phones, computers, and most other Bluetooth-compatible devices
Wireless Range: 15-30 feet (5-10 meters) for easy connectivity
Rechargeable Battery Life: Up to 10 hours
Charging Time: 3 hours
Effortless induction charging base included
Built-in volume and play/pause controls
Ultra-low power, safe RF emissions
Superior sound quality with eco-friendly, lead-free electronics
Moisture-wicking headband
Removable speakers in a hypoallergenic, machine washable fabric headband
One-year limited warranty and 30-day return policy
Breeze headband:
Breathable and moisture-wicking. Ideal for running and exercising. Preferred by hot sleepers and those who live in warm climates.(95% polyester, 5% spandex)
* Charging base cannot be used with previously purchased RunPhones Wireless products.
Save this product for later