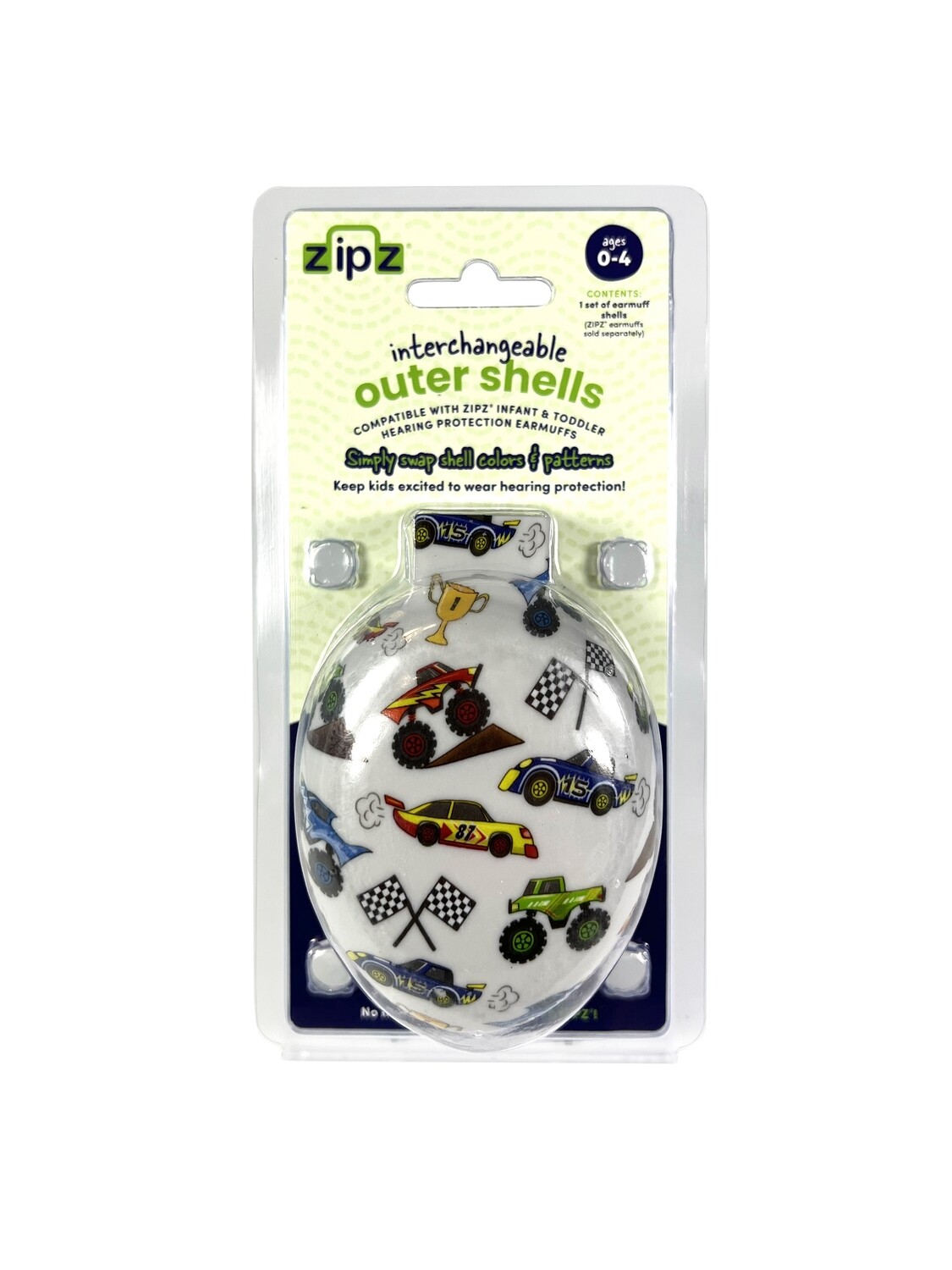 ZIPZ replacement shells Cars Print
609-Cars
Product Details
Cars print replacement accessory shells for the ZIPZ kids hearing protection ear muffs
ZIPZ patent pending earmuffs are the FIRST EVER infant and toddler headphones with INTERCHANGEABLE outer shells. Simply swap shell colors and patterns. Keep kids excited to wear hearing protection!

ZIPZ save money with interchangeable outer shells versus multiple sets of earmuffs. Customize the appearance on the fly! A secured magnetic connection for safe shell removal and replacement by adults keeps it safe for your little ones.

Please NOTE: The ear muffs are purchased separately This item is a pair of replacement shells only designed for the ZIPZ ear muffs.

Contact ALDS to find out about special bulk pricing on the ZIPZ product range including the ear muffs and replacement shells.

https://www.instagram.com/reel/CkuROwFDmUU/?utm_source=ig_web_copy_link

Save this product for later